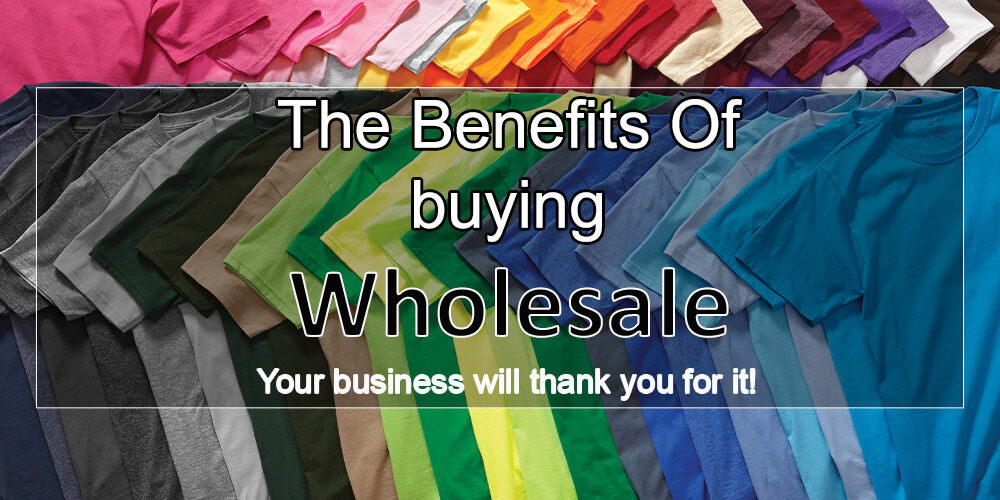 Purchasing apparel for your business is an exciting step in your enterprise. The thrill of a package arriving and the exhilaration of opening your new apparel is electrifying. Many companies think buying small orders of blank apparel is best for their budget, but that may not be the case.
Instead of ordering small orders of apparel for businesses, it's time to think big and order wholesale. At Blank Apparel, wholesale clothing is in our veins, and we've seen these products breed success in all sorts of industries. As your source for wholesale t-shirts, hats, jackets, and more, we want to share our insight. Our team has sewn together our reasons why it's better to buy wholesale apparel for businesses.
Your Budget Goes Further
Let's be honest; your budget is a major factor to consider when looking at apparel. When you order in small batches, you may save a little money in the upfront cost, but you'll have fewer products. Even for small businesses, the long-term costs of ordering small batches could be too much to reconcile.
However, when you order wholesale apparel, you get more bang for your buck. Wholesale has significantly cheaper per unit cost than small batches.
2. Better for the Environment
When you buy multiple small orders, you'll have to pay multiple shipping costs, have numerous packaging materials to dispose of, and get the orders to your business location. All the shipping costs and gas it takes to bring you multiple deliveries will add up quickly.
When you choose wholesale apparel, you have fewer shipping costs, and it's all shipped at once. This is better for your budget and the environment, making buying wholesale a win-win.
3. You Have More Inventory Options
With great wholesale comes great diversity of options. When you order in bulk, you benefit from a wide range of options for your inventory. You may want multiple colors, sizes, or styles for your business apparel. Buying wholesale clothing gives you the option to get everyone the right fit and color.
If you only order a single product or a small supply of business apparel, you will only ever have limited offerings. This could marginalize your customers or employees if you don't have the proper size or color they want.
4. Customization, Baby!
One of the enjoyable benefits of purchasing wholesale apparel for businesses is the ability to customize your clothing. Whether you want to add an emblem to your work jackets or add concert details to a t-shirt on the merch table, bulk orders allow you to customize your apparel the way you want.
If you add the personalization yourself or have an outside company add it, bulk batches will be significantly more affordable.
Need Company Apparel? Buy it Better in Bulk
If you keep up with the clothing industry, you know that Blank Apparel is your resource for wholesale clothing. We'd love to supply your business with all the apparel options they'll ever need. Check out all we have to offer today.
---
Related posts