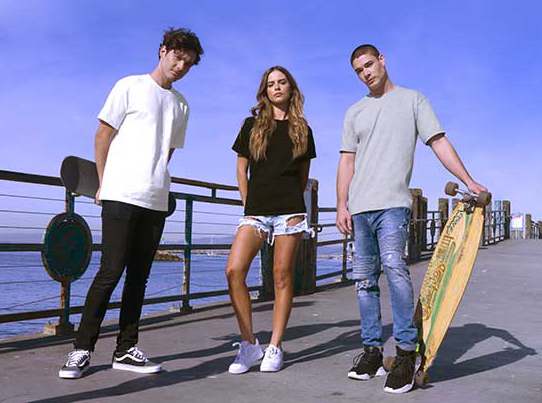 Next Level Apparel is a really unique manufacturer in that it produces truly high quality apparel at several different price points in order to best meet the needs of individual buyers. That means, whether you're buying an entry-level tubular t-shirt or a higher-end tri-blend, you can always find the perfect shirts to best suit your requirements.
Good Next Level Shirts
Starting our study of "good" Next Level shirts are economical options like the 1800 Heavyweight Cotton Crewneck. These fashion basic shirts make great promotional or giveaway items for their low price point but are really an elevation on classic tubular t-shirts. The 1800 has a little more heft than you might imagine and a look that works great for workwear or streetwear. The length and width in the fit makes this that perfect fashionable surfer/skater shirt.
Better Next Level Shirts
The Next Level Apparel 3600 100% cotton t-shirt and 6210 CVC t-shirt are more classic Next Level Apparel items at a good mid-point. Soft, yet durable, these shirts hit on a lot of different categories. Unique printing methods like DTG work perfectly with these shirts. Added bonus, options abound for color, size, fit, fabric, and more.
The Best T-Shirts from Next Level Apparel
Top choices like the Next Level Apparel 6410 sueded t-shirt are sure to turn heads. With a unique hand feel and enhancements that make them super soft, these shirts practically sell themselves when worn. The Next Level Apparel 6010 tri-blend also has a great silky hand feel and is available in a lot of different styles. Shirts at this level of quality really elevate a printer or retailer's offerings.
---
Related posts