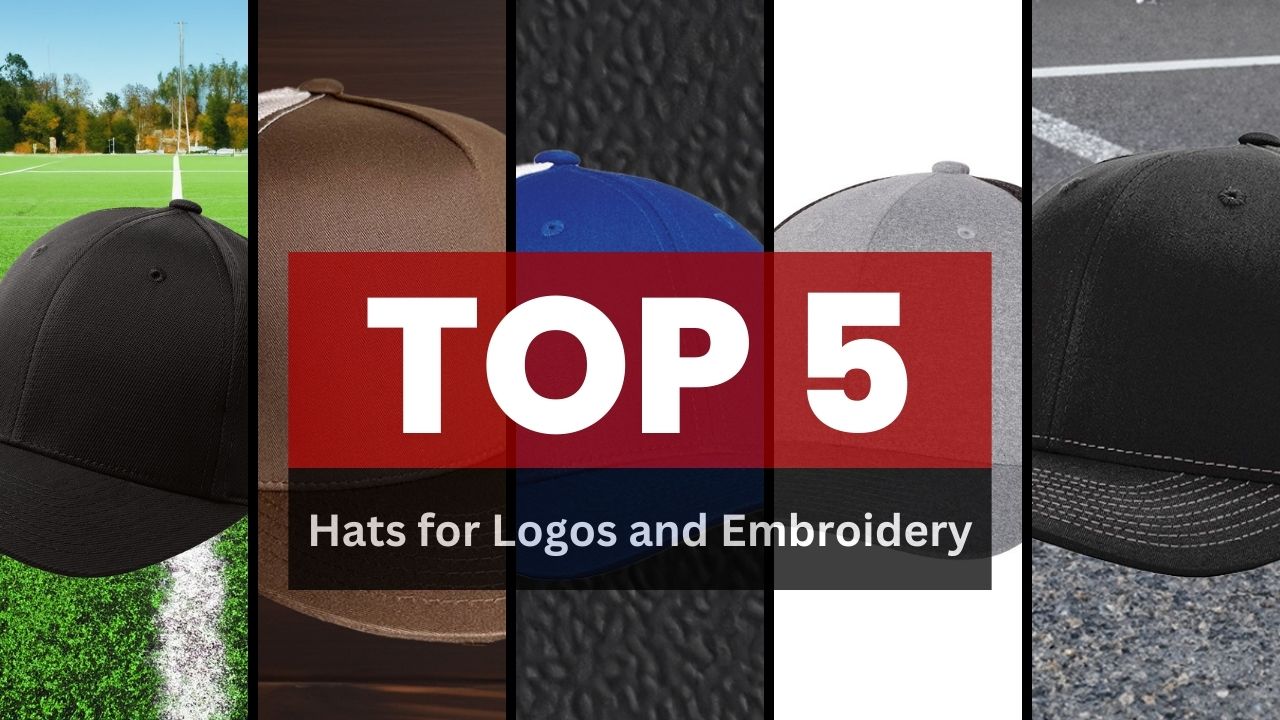 Nowadays, everyone wants to have their business logo or team insignia on a hat. But how do you know which hats are the best for adding customization?
Luckily, you come to the right source to get the inside scoop on blank hats for customization. In this blog, we will cover what makes the best hat for adding logos and embroidery, and shout out to our top picks. Here's what you need to know about choosing caps for logos or embroidery.
What Makes a Great Hat for Logos or Embroidery
Brand
Brands can't make a big difference in the quality and craftsmanship of headwear. Finding the right brand is like finding a golden nugget. Top-selling brands are often the best sellers for a reason. Brands like FlexFit, Richardson, Yupoong, Port Authority, and others offer name recognition, broad selections, and high-quality designs. Be sure you find a brand you can trust time and time again.
Material
Depending on your intended purpose for your headwear, the material can make a real difference in adding customization. For example, if you are stitching a patch onto a cap, you want a material that feels comfortable and is easy to work with, like cotton, polyester, or twill. Finding the right material helps balance comfort and quality while making it easy to add your customization.
Structure
The design of a cap is a significant portion of finding the proper structure for your customization. For example, dad hats are often unstructured and more flexible than structured hats. However, if you choose a trucker hat, the logo will stand up and stand out more than on an unstructured cap. The design can make a significant difference in the comfort and wearability of your finished product.
Color/Style
While you may have a specific color scheme in mind, there is a lot of variety to choose from. Find a color that works well with your logo and will complement any custom embroidery or patches you choose.
Our Top Hat Picks for Customization
This performance solid cap features a classic design and solid coloring. Sport-Tek is always a go-to option for adding custom logos.
2. Yupoong 6006
This flat-bill trucker hat combines structure and style. The wide front panel is an ideal space for adding customization.
3. FlexFit 6311
Naturally, FlexFit had to make the list. This comfortable trucker hat offers a unique style and a generous blank canvas for customization.
Port Authority is an excellent option when you need custom hats on a budget. This garment-washed cap is super comfy and perfect for adding a custom patch.
No list of custom caps will be complete without the Richardson 112. These hugely popular trucker hats are some of the best of the best when it comes to adding custom embroidery and logos. They feature top-notch quality and budget-friendly prices.
When you need options for wholesale headwear, we've got you covered. Check out all your headwear options and find the ideal hat for custom logos or embroidery today.
---
Related posts