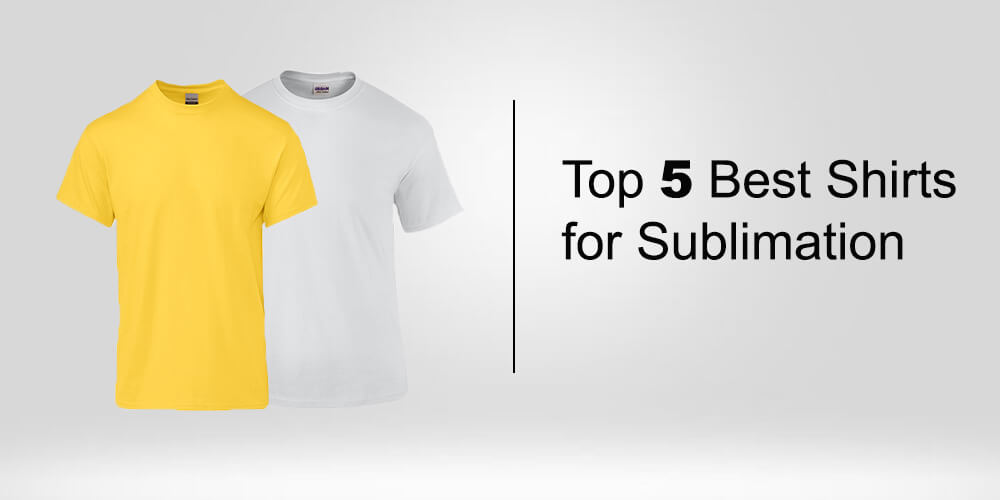 With the recent craze of sublimation printing sweeping the custom t-shirt world, we figured it was time to discuss it. This relatively new method of printing has revolutionized the creation of custom t-shirts. Every t-shirt designer and printer wants to know the best shirts for sublimation.
You may ask, "What is sublimation, and how in the world does it work?" We'll explore all the seams and stitches of what it is, how it works, and of course, what are the best five shirts for sublimation printing.
What is Sublimation?
Sublimation printing transfers an image onto fabric from sublimation paper using heat and force. Unlike vinyl printing, sublimation ink adheres directly to the fibers. This process doesn't just place the image on top of the fabric. Sublimation printing fuses the ink to the fabric, making it more permanent.
One of the best benefits of using the sublimation method is that it can produce ultra-vibrant, full-spectrum colors. This opens up many possibilities for creating intricate t-shirt designs that last longer than other printing methods.
How Sublimation Printing Works
Sublimation printing works by transferring special ink from sublimation paper onto fabric. When heat is compressed onto the sublimation paper, it melts solid ink particles into liquid particles, which bond to the fabric.
For sublimation printing to work properly, you will need the following:
A sublimation printer
Sublimation ink
Design software
A fabric or shirt with the highest polyester percentage possible
The Best Shirts for Sublimation Printing
Now that we've covered what it is and how it works let's talk about products. Here are our top picks for the best shirts for sublimation printing.
1. Sublivie 1910 Polyester Sublimation T-Shirt
As a general rule, sublimation tees need a higher percentage of polyester. This Sublivie shirt is specifically designed for sublimation printing and is made of 100% polyester. Available in solid white, this is the perfect blank canvas for sublimation printing.
2. Sublivie 1510 Women's Polyester Sublimation T-Shirt
Another winner from Sublivie, this women's Sublivie shirt is made from 100% polyester and is designed with a feminine silhouette. Made with the ideal cut and fit, these are an excellent choice for sublimation printing.
3. Jerzees 21M Dri-Power Sport Short Sleeve T-Shirt
These awesome tees from Jerzees are made with 100% polyester and have natural drying capabilities. These aspects make them ideal for sublimation printing for sportswear and activewear.
4. Paragon 223 Marathon Extreme Performance T-Shirt
These 100% polyester shirts from Paragon come in various colors to give you loads of options. Though we recognize that white tees work the best, it never hurts to explore some variety.
5. Sublivie 1210 Youth Polyester Sublimation T-Shirt
Last but certainly not least are these Sublivie youth shirts. These are perfect for offering a smaller size option for a younger audience and are made to hold up to sublimation printing standards.
---
Related posts