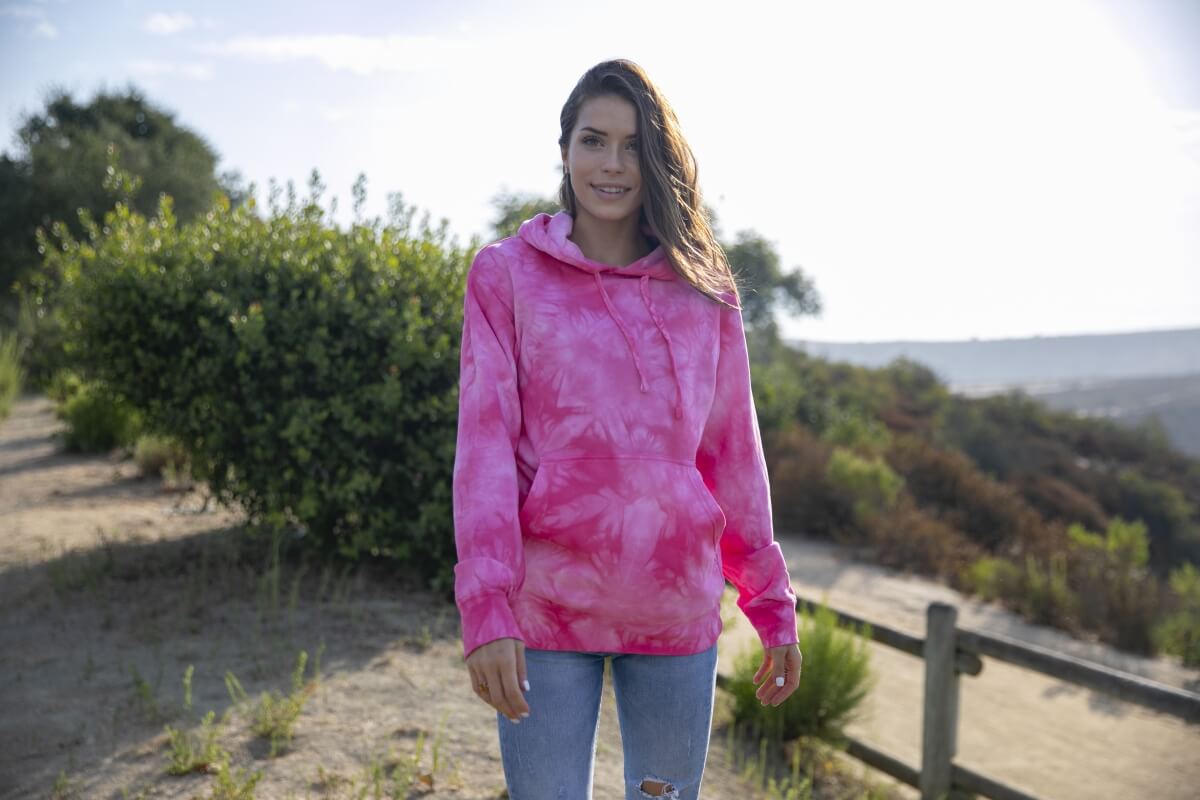 Tie dye, black camo, cotton candy—oh my! Independent Trading Company is absolutely rocking 2021 with some of the freshest designs we've seen in a long time. We'll quickly run through a few of our favorites from this forward-thinking manufacturer to help you decide which ones you need to try first.
The Icon Loopback Terry Collection
The Icon Collection is just that—an absolute icon in fashionable comfort. New styles in the Icon Collection include pullover hoodies, crewnecks, and zippered hoodies. The lightweight french terry is absolute heaven in terms of hand feel and the unique style and color palettes include some real head-turners.
For a better look, check out styles like the SS1000 Icon Unisex Lightweight Loopback Terry Hoodie
Lightweight Pullover Crop Hoodies
These stylish and lightweight crop hoodies come in an 80/20 ring spun cotton/polyester blend making them insanely comfortable and still great for printing. Designs like the AFX64CRP Women's Lightweight Hooded Pullover Crop Sweatshirt are set to include new colors like black camo.
The Legend Cross-Grain Heavyweight
The Legend Cross-Grain is a heavyweight among heavyweights. At 450 grams, this is the heaviest, nicest garment in the Independent Trading Company Line. From the stitching to the draw cords, these garments are top quality.
New approaches like the IND5000P Legend - Premium Heavyweight Cross-Grain Hoodie are fashion-forward while staying true to fashion basics with stylish affordability.
Start Your Independent Trading Company Apparel Order
With so many new styles just for 2021, Independent Trading Company is raising the bar with garments made to represent. Check out the full line-up and discover for yourself why Independent Trading Company has been leading the pack for decades.
---
Related posts