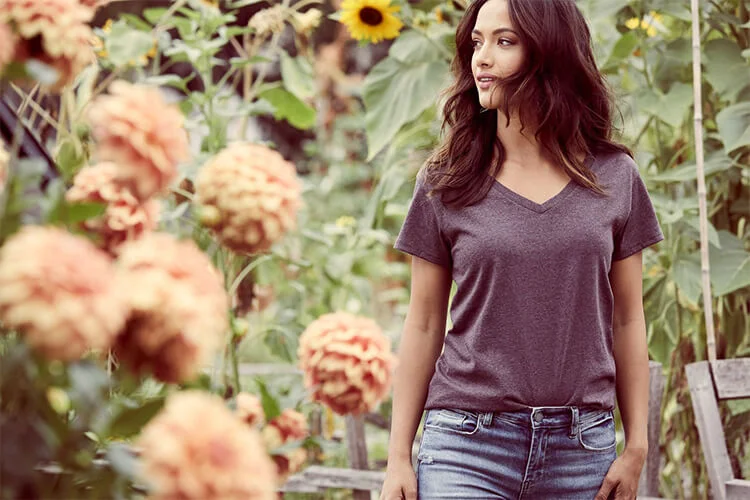 Heathered t-shirts have become an incredibly popular option among some of the top clothing brands. This fascinating pattern is taking the world by storm and boasts a unique, speckled design. What is a heathered pattern and what kind of items can it be used on? Here, we will explore the wide world of heathered t-shirts, how they are made, and the potential that they have to be a stunning and unique t-shirt.
What is Heathered and How is it Created?
The word 'heathered' refers to a specific method of creating a fabric by blending different colored fibers together. Though the colors are typically a blend of one vibrant color and one muted color, it can be a blend of two bright colors. In a traditional blend, a bright color is paired with a white or gray to create a softer color with a speckled pattern. The effect of this blend is a beautiful, muted color fabric that is flecked with white or gray spots interspersed with the darker color.
Though most heathered fabrics are a blend of cotton and polyester, 100% cotton heathered t-shirts do exist, but are not typically the norm. Blending the fibers together to create the heathered look usually is made with a blend of fabrics because they pair together so nicely.
What are Heathered T-Shirts Typically Used For?
The applications for heathered fabrics are truly limitless and it is seen in any number of arenas. There are new and different types of heathers that are made to stand out, each giving their own unique look, including the "marled heather" of the Richardson 130 Marled Beanies, the "malange heather" of the L.A.T. Apparel 6991 heathered t-shirt, or the J. America 8616 heathered hoodie which is of the "cosmic heather" variety. These excellent brands use heathered fabrics, each with their own unique flavor.
The application of heathered t-shirts and other heathered products is widely varied and the potential is endless for beautiful color combinations. Though we often see heathered t-shirts used in athletic and activewear, it can be used in anything from group activities to business promotions. The soft colors lend themselves quite nicely to any number of applications with teams, leagues, or events.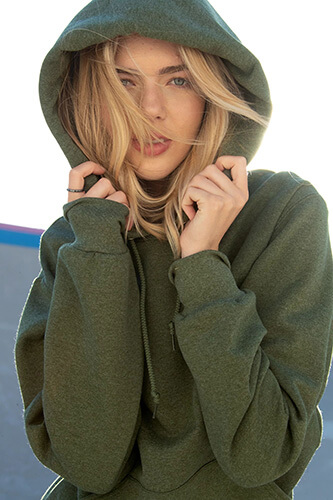 Unique and Stunning
Heathered t-shirts are an interesting design because each one is going to vary slightly and be a unique piece of clothing. With this uniqueness as one of their highest selling points, heathered t-shirts make a statement that is as individualized as the person wearing them. Created to be slightly different each time, heathered t-shirts truly make a wonderfully stunning t-shirt option for any and all activities.
Get the Unique Look of Heathered T-Shirts
Whether you want a unique t-shirt for your team, or just love the perfect blend of colors, get the individualized look with heathered t-shirts. Shop all t-shirts and find the perfect fit for your group or event today.
---
Related posts